GIFT YOUR CHILD WITH BIO-INSURANCE BY STEM CELLS
Stem cells are master cells that can be transformed into various specialized cells in our body like a muscle cell, a red blood cell, or a brain cell etc. These cells have the potential to regenerate, divide, repair or replace damaged cells, which helps in the treatment of over several endangering diseases like Cancer, Leukemia, etc.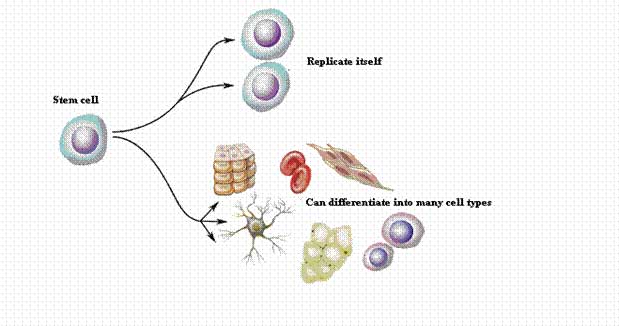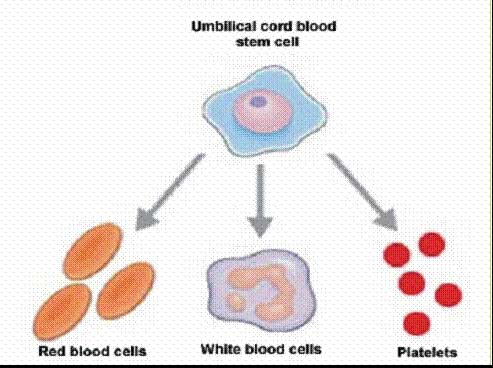 TYPES OF STEM CELLS :
There are 3 types of stem cells
Embryonic stem cells : These cells are seen at the early stages of a fertilized egg called a blastocyst.
Adult stem cells : These are seen in the bone marrow in both children & adults.
Umbilical cord stem cells : These are seen in the umbilical cord of a fetus. They can be collected at the time of delivary.
All these three types of stem cells can be collected from their respective sites & can be used for growing other types of cells.
PROPERTIES OF STEM CELLS :
The stem cells have an unique potency to differentiate into specialized cell types. Their potency can be classified into three types
Totipotent : Ability to give rise to any type of cell
Multipotent : Ability to give rise to some specific types of cells.
Unipotent : Ability to give rise to its own type of stem cells.
Let us know more about the Umbilical Cord Blood Stem Cells which are considered as Gift of Life ! They can be used as a Bio-insurance for the future health of a child.
CORD BLOOD STEM CELLS :
Cord blood is the blood that remains in the umbilical cord after it has been cut, but while it is still attached to the placenta. This blood is rich in stem cells, which are able to grow in any type of body cell. Cord blood is collected, processed and cryogenically preserved for future medical use.
COLLECTION OF CORD STEM CELLS :
Cord blood is collected immediately after birth by a doctor or nurse. This blood can be frozen & stored privately for family use or donated to public cord blood banks. We have only one chance at birth, to collect the Cord blood stem cells.
USES OF CORD STEM CELLS :
Both the Versatility & availability of umbilical cord blood stem cells can be used to treat leukemia and other cancers and also blood & immune diseases. There are more than several different disorders which can be treated with cord blood. It can be used in place of a bone marrow transplant.
STEM CELL BANKING :
Stem cells can be stored in a stem cell bank by "Cryopreservation" for future use of a person. Sometimes even siblings or some other person can also use these stem cells. Intensive research is going on in the field of Stem Cell Preserving, Utilizing them for future use in the treatment of diseases and for therapeutic cloning.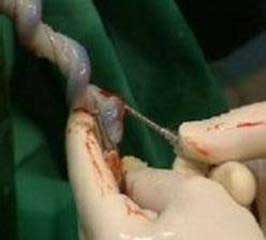 STORAGE OF CORD STEM CELLS :
By preserving the baby's stem cells, we have a guaranteed source of perfectly matched cells in the event a life threatening illness develops and the cells are used in the emergency situations like accidents.
TREATABLE DISORDERS OF STEM CELLS :
There are more than 75 diseases has been listed as treatable diseases. Some of them are Cancers, Thalasemia, Blood disorders, Immune deficiencies, Musculoskeletal disorders, Connective tissue disorders, Metabolic disorders, Storage disorders, Alzeimer's disease, Cartilage regeneration, Diabetes, Heart disease, Liver disease, Multilpe sclerosis, Muscular Dystrophy, Spinal cord injury, Stroke etc.,
CONCLUSION:
We can only have one chance at birth to collect stem cells from the cord blood. These stem cells can be used in future for curing many illness that may occur in future for the baby when it grows or even for other family members. It is something like a bio-insurance for life of a child.